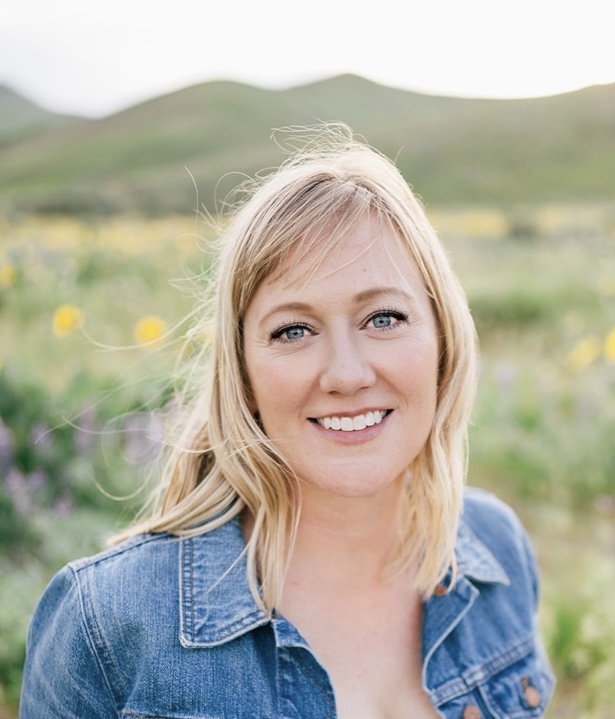 New C6 Board Member: Jana Fischback
C6 Forest to Farm is excited to announce Jana Fischback has joined our Board of Directors. Jana brings experience in nonprofit administration and environmental communication. When not helping C6, Jana is the Executive Director Sustainable NCW, a nonprofit that promotes a culture of environmental stewardship and social sustainability in Chelan and Douglas counties. Jana lives in Wenatchee with her husband and two kids.
Q&A with Jana Fischback
As a resident of Wenatchee, can you share how wildfire impacts you and your family?

Where I live isn't forested, but we've still been affected by brush wildfires in the foothills. In 2021 the Red Apple Fire put my family on level 2 evacuation notice. I learned from that experience to turn off my nightly "do not disturb" setting on my phone during fire season, otherwise evacuation alerts don't come through! Thanks to a strong response from fire fighters, our home was protected along with the hundreds of others that were threatened in Monitor and the Sunnyslope neighborhood, plus Ohme Gardens. 
Like everyone else in Washington state and the west, my family is impacted by poor air quality by being forced to stay inside during smoke season. That means canceled camping trips, inside recess for my daughter, and no outside playtime for my son in preschool. However, I know we're fortunate that neither my husband nor I work outdoors, where our livelihoods and health are threatened by smoke.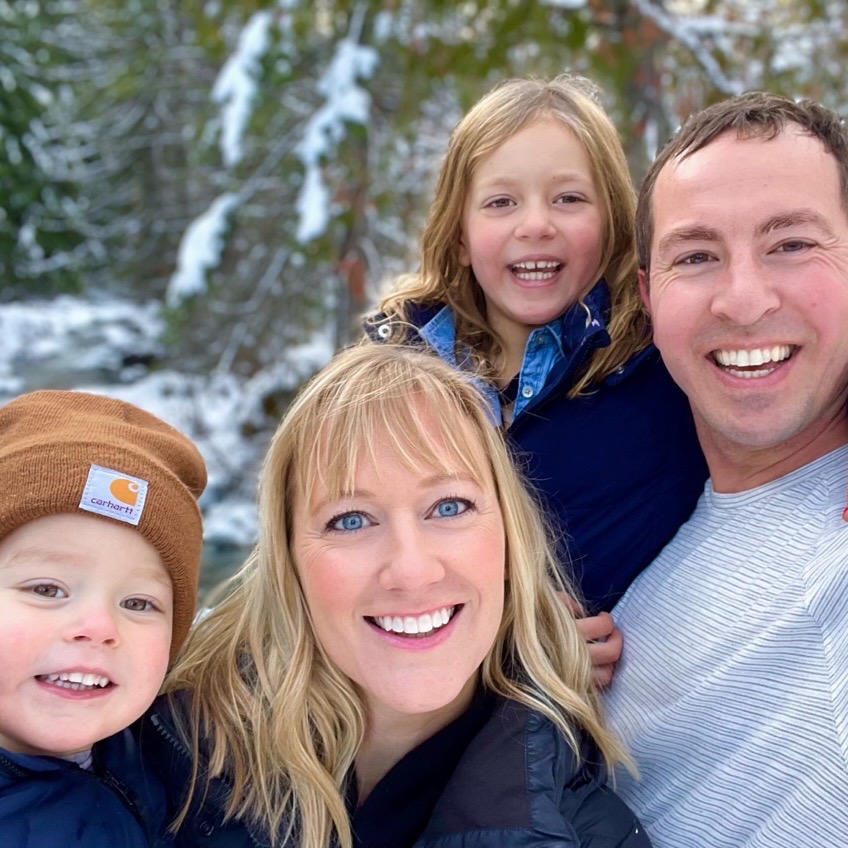 You lead your own environmental nonprofit. What made you decide to join C6's board of directors?
I wanted to give my time to something that was directly addressing local climate impacts and helping to reduce emissions in our area. Sustainable NCW's mission is fairly broad, covering all relevant environmental issues for North Central Washington. What I love about helping with C6 is being able to narrow in on climate, and focus on increasing the health of our area's forests. All the benefits of the product, biochar, are very exciting as well. It's a great mix of both climate adaptation and mitigation, at the same time. The work feels very tangible to me, and it's nice to feel like we're truly making a difference in this emerging field.
You're a big reader. Favorite books you've read lately?
I'm kind of a nerd so I read a lot of non-fiction on topics I'm interested in: environmental sustainability of course, but also parenting, health and nutrition, anti-racism, theology and social issues. I'd say the favorite non-fiction book I've read lately was Stolen Focus: Why You Can't Pay Attention – and How to Think Deeply Again by Johann Hari. For fiction, my recent favorite is Cloud Cuckoo Land by Anthony Doerr. It bounces around between three characters in 15th century Constantinople, present-day Idaho, and a spaceship in the dystopian future. I loved how the author tied it all together and it had a great twist at the end.
It sounds like you are also into music & concerts, so what's your call this summer: Taylor Swift Eras Tour, Watershed Festival (Country), Beyond Wonderland (Dance) or other? 
Taylor Swift would have been awesome but I didn't make it to that one. We got to see Brandi Carlile at the Gorge in June and she was ah-mazing. She brought out lots of special guests including Annie Lennox, Sarah McLachlan, and Marcus Mumford. We're headed back to the Gorge in September to see the Lumineers again, and we are actually getting in for free, after volunteering for Reverb, a nonprofit that works with musicians, festivals and venues to green their concerts. But I'm most excited to see Maggie Rogers in Seattle this week. She has been on my list to see for a while now, and it just so happens that she's playing a show on my birthday.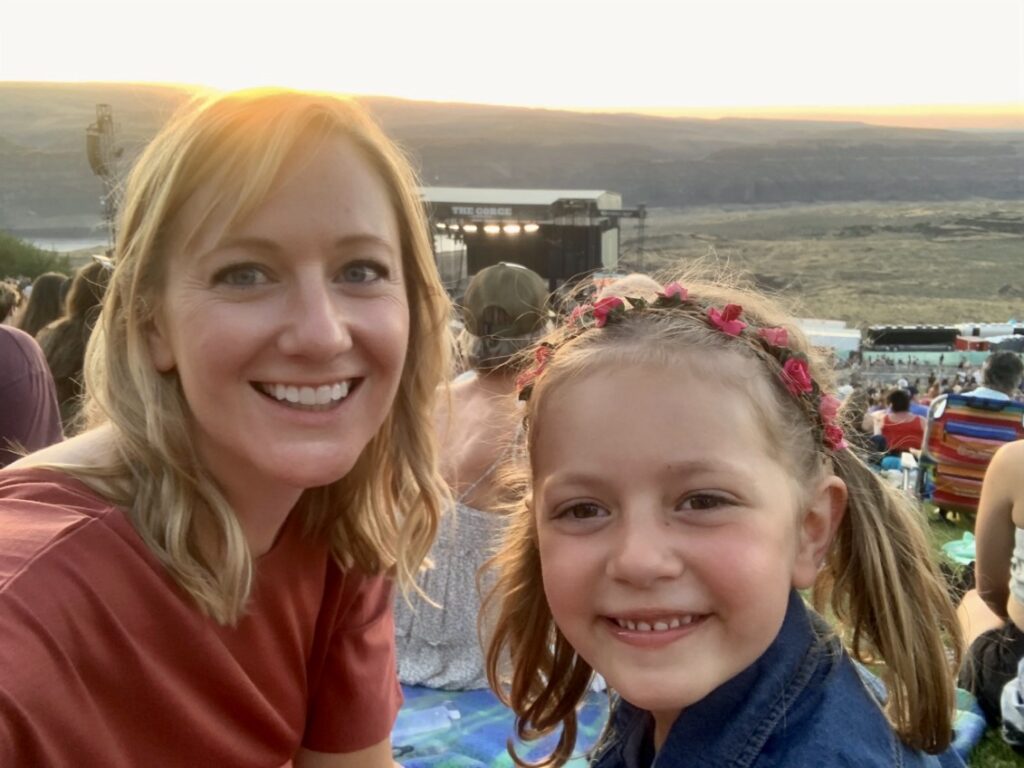 Jana and her daughter seeing The Lumineers at the Gorge Amphitheatre