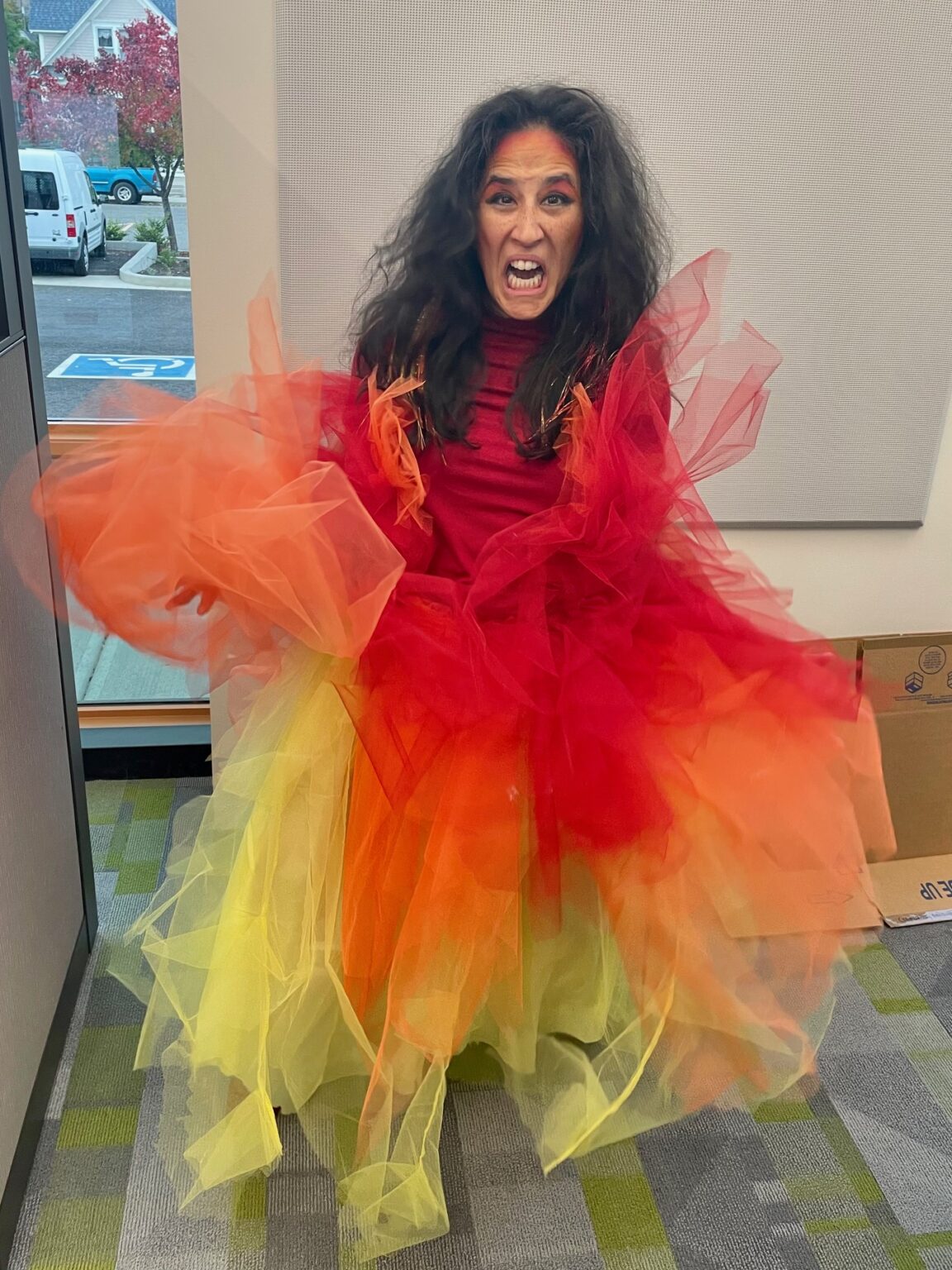 New C6 Board Member: Mia Bretz
C6 Forest to Farm is excited to announce Mia Bretz has joined our Board of Directors. Mia brings valuable experience in land use, and nonprofits – in addition to an active member of the Leavenworth community. When not helping C6, Mia is a Land Use Planner with the City of Wenatchee. Mia lives in Leavenworth with her husband and three kids.
<< Mia's Wildfire Costume, so frightening!
Q&A with Mia Bretz
As a resident of Leavenworth, can you share how wildfire impacts you and your family?

A few years ago the National Forest Service published a report stating that Leavenworth had the highest wildfire risk in the entire Northwest region. We have been "hardening" our home to fire embers and plan on updating our siding next, but until we get there, it is an expensive and anxiety filled journey. Every summer we have 2-4 weeks of poor air quality due to nearby wildfire smoke. It has been bad enough in some years that we have had to leave home for our daughter's breathing. Knowing that the risk grows every year as the climate continues to change, I am motivated to help our community work towards reducing our risk through carbon reductions, forest thinning and community preparedness.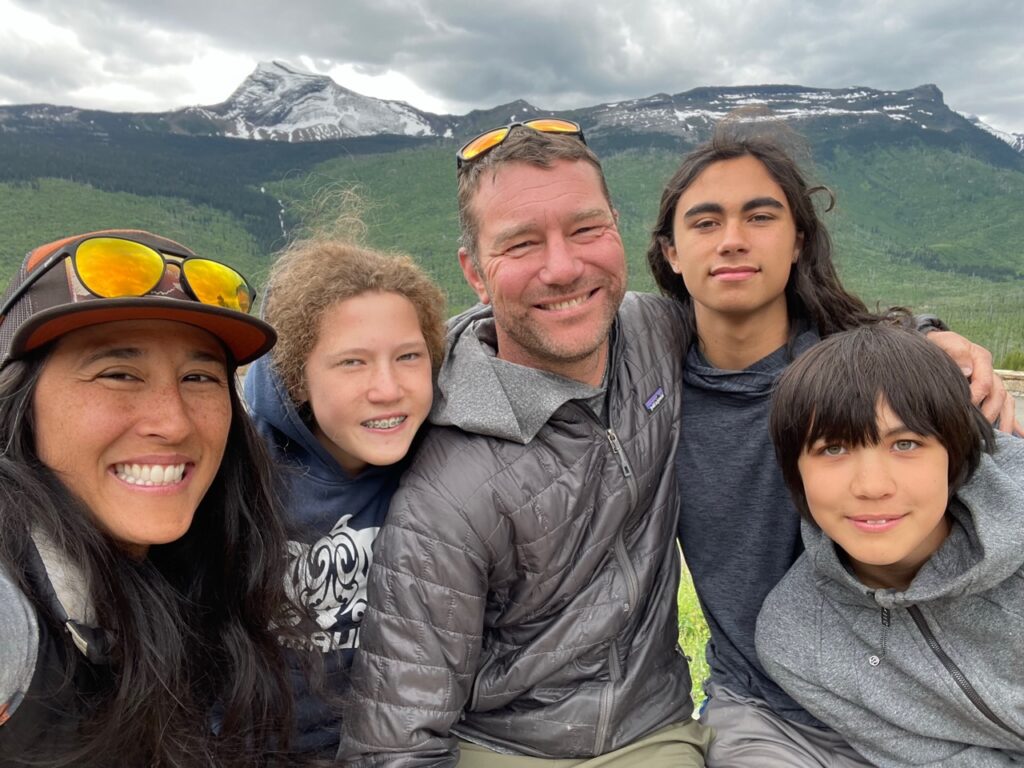 You are very involved in your community, from being a past Leavenworth city council member, to leading a nonprofit, to now working as a planner for the City of Wenatchee. What inspired you to give your time and talent to C6?
I am inspired to work with C6 to support the effort to make forest thinning more economically viable. As a nation we need far more acreage thinned annually to make an impact on wildfire risk. Not only is biochar a great carbon-negative solution to reducing wildfire fuel, C6 has created an economic model that has great potential to fund this work. With the right economic pathway, I hope to see increased forest thinning in North-Central Washington State, and beyond. 
When you're not working or helping C6, what do you do for fun?
I have always loved being outdoors! From hammocking to backpacking, all my hobbies are in our great mountains or on the water. You can find me with family and friends snowboarding, climbing, surfing, sailing, or just reading or grilling on the BBQ. Friluftsliv!